The race to embed a fingerprint sensor under the glass of the front display of a smartphone has been fairly well documented over the course of the year. The Korean giant recently announced that starting this week, Galaxy S8 and Galaxy S8 Plus owners in the USA can sign up to test the preview version of its Bixby voice assistant.
Having said that, an alleged press render of the smartphone has yet again been leaked and this new image provides us with what we can say as the first look at the new device ahead of its launch.
Samsung Note 8 will be the first handset of Samsung which will support a Dual rear camera that is vertically aligned, similar to Apple's new upcoming iPhone 8.
But in case you didn't get the memo from numerous market research firms warning of a Chinese brand invasion for several years now, the manufacturer duopoly is in great danger. Incidentally, the smartphone leaked in the video shares a lot of its design cues with the Vivo X9. The screenshot which you see above shows off the same as well. If Pan's analysis is true, the Vivo would be the first phone maker to commercialize the new technology that everyone initially thought that Samsung or Apple would accomplish first. However, recent reports suggest that the next flagship may also have to skip the integrated fingerprint sensor.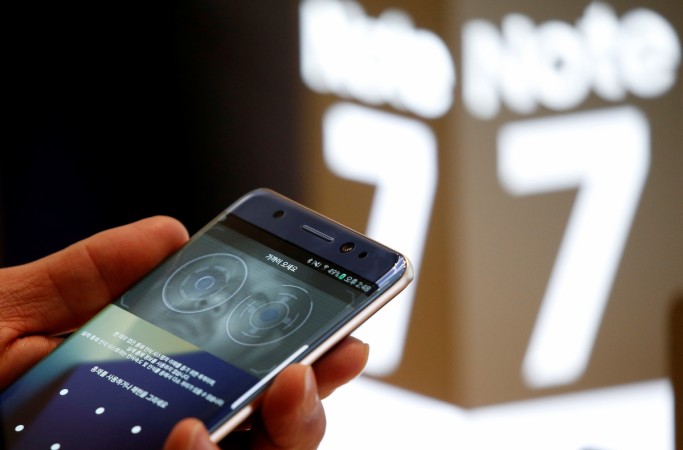 Samsung Galaxy Note 7 successor expectationsReuters
Vivo is planning to launch a much-awaited smartphone at the MWC Shanghai, end of the month.
We know that AMOLED screens will degrade over time especially when they are used to display static objects or colors for a long time.
"We see Bixby as an intelligent interface for your phone [and] an integral part of our connected ecosystem", Samsung Software and Services CTO Injong Rhee said. Would you be interested in buying this new Vivo smartphone just to get hands on this new technology? Apparently, Samsung was going to allow users to link the button to other apps if they do not desire to use Bixby.
Less is more. That's the mantra of phone designers in 2017, as manufacturers race to integrate fingerprint sensors into phone screens and make standalone sensors obsolete.